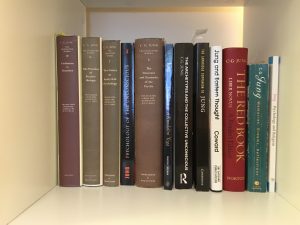 This page is a précis of my thinking about vital subjects within society and psychoanalysis. I am grateful to those of you who have taken an interest in my work and given me your support.
New ideas and work in process.
Past workshops and events :

WPF Reading Group : The Ministry of Utmost Happiness by Arundhati Roy. Click here for details.
Date : February 9, 2018.
Time : 7-8.30 pm.
Fee : £10 per head.
Anxiety and Fear. Fully booked !
September 16, 2017. Click here for details
Freud Study Group.
June 5-July 24, 2017. Time : Monday evenings 6.30 pm-8.00pm.
Venue : WPF Therapy, 23 Magdalen Street, SE1 2EN
Total 8 weeks : £200 ; Individual session : £25
Love in Psychotherapy
February 11, 2017. London.  Click here for details.
Jung and Shiva: Phallic and Feminine
February 18, 2017. London. Click here for details.
Empowering the Feminine : The Phallic Woman
November 5, 2016. London. Click here for details
Jung and Shiva: Encounters with a Subterranean God?
30th January, 2016, WPF Therapy. London.
Link 1 (idea behind the workshop) : click here.
Link 2 (about the workshop): click here.
Connecting Conversations: In Conversation with poet Daljit Nagra.
7 June 2014, London.
To hear it,  click here. Available in British Library.
Nagra writes poetry which portrays the underlying conflict of an immigrant Punjabi family in Britain.
Film and the Psycho-Cultural : Objects, Relatedness, Process.
31 May 2014. Freud Museum, London.
The film, 'My Name is Khan (but I am not a terrorist)' portrayed the struggle of a Muslim man suffering with partial autism who challenged the mass autistic social feelings against Muslims after 9/11.
Click here.
'Psychoanalysis and the Moving Image' Conference
17 January, 2014. Birkbeck University, Centre for Psychoanalytic Studies, London.
'Shyam Benegal :  Transformational Object'. Benegal, Indian film director, portrayed strong willed women pitted against a male-centric society.
Therapeutic Alliance : A Psychodynamic Approach
23 June, 2013. Milton Keynes.
The workshop aims to introduce delegates to the psychodynamic approach, focusing in particular on the first session, when a counsellor can learn much about the client. Using conscious and unconscious material to formulate an assessment – the "road map" for the work. The workshop will appeal to counsellors of various modalities with a curiosity about psychodynamic thinking. An introduction to concepts such as countertransference, boundaries and object relations will be explained with examples and practical work.