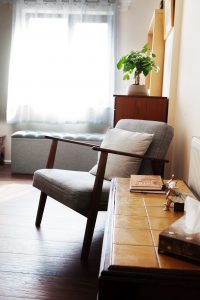 What I do
I am a practising psychoanalytic psychotherapist and clinical supervisor in the UK. Over the years, I have taught counselling and psychotherapy in Buckinghamshire, Bedfordshire and London where I also conduct CPD activities within the psychotherapeutic community.
Currently, I work as a supervisor at MHCPC and practise privately online. The one session a week model is good though I am trained for three times a week work. Having said this, at times, people need to be in frequent weekly therapy. There are arguments about dependency creation but eventually people do get better and leave. Psychotherapists seldom have difficult 'exit' rules. I do not. I believe some dependency is required for 'taking in' good things and processing the not so good. It works like a template for a relationship and you can soon get an idea about what effect you have on others and they, on you.
Clients leave therapy at times-circumstances can dictate these issues. Sometimes they come back. Bereavements, life changes, relocations, ageing and loss are some issues that affect us all our lives and my clients find it easier to engage with the idea of a 'secure base' which they can return to. Loss is central to the human experience and having a place to process change with someone who has known you in the past and respects confidentiality is a precious resource. Loss makes us human. Psychotherapy is about making that all important attachment with a good enough therapist to process loss.
I do other profession related things such as CPD workshops. For eg, I am doing the Symposium on Anxiety in BCAT, a Bedford training centre, on March 20, 2021.
I am the Founder of TherapyFriends, an online website for those who are therapy friendly, culture friendly and inclusion friendly.
Short and Long Term Psychotherapy
I practise Psychoanalytic Psychotherapy – open ended (as long as needed)  and time limited (fixed end date).  Psychodynamic Psychotherapy is generally once a week psychotherapy- whereas psychoanalytic work-can have frequency of two or three times a week psychotherapy.
A long therapeutic relationship  can offer depth and emotional intimacy.   It can bring lasting stability and insight. People begin to see themselves in a different light and possibly, develop from such an experience.
Short term work  can be suitable for some people. For eg, people who are on the move, and perhaps, simply not in a place which allows for weekly sessions over a long period.
More about Psychotherapy :
A good explanation of what Psychoanalysis and Psychoanalytic Psychotherapy is can be found at the following link :
http://www.beyondthecouch.org.uk/psychoanalysis.