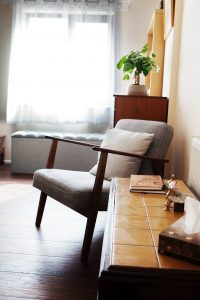 What I do
I practise Psychoanalytic Psychotherapy – open ended (as long as needed)  and time limited (fixed end date).  Psychodynamic Psychotherapy is generally once a week psychotherapy- whereas psychoanalytic work-can have frequency of two or three times a week psychotherapy.
A long therapeutic relationship  can offer depth and emotional intimacy.   It can bring lasting stability and insight. People begin to see themselves in a different light and possibly, develop from such an experience.
Short term work  can be suitable for some people. For eg, people who are on the move, and perhaps, simply not in a place which allows for weekly sessions over a long period.
More about Psychotherapy :
A good explanation of what Psychoanalysis and Psychoanalytic Psychotherapy is can be found at the following link :
http://www.beyondthecouch.org.uk/psychoanalysis.